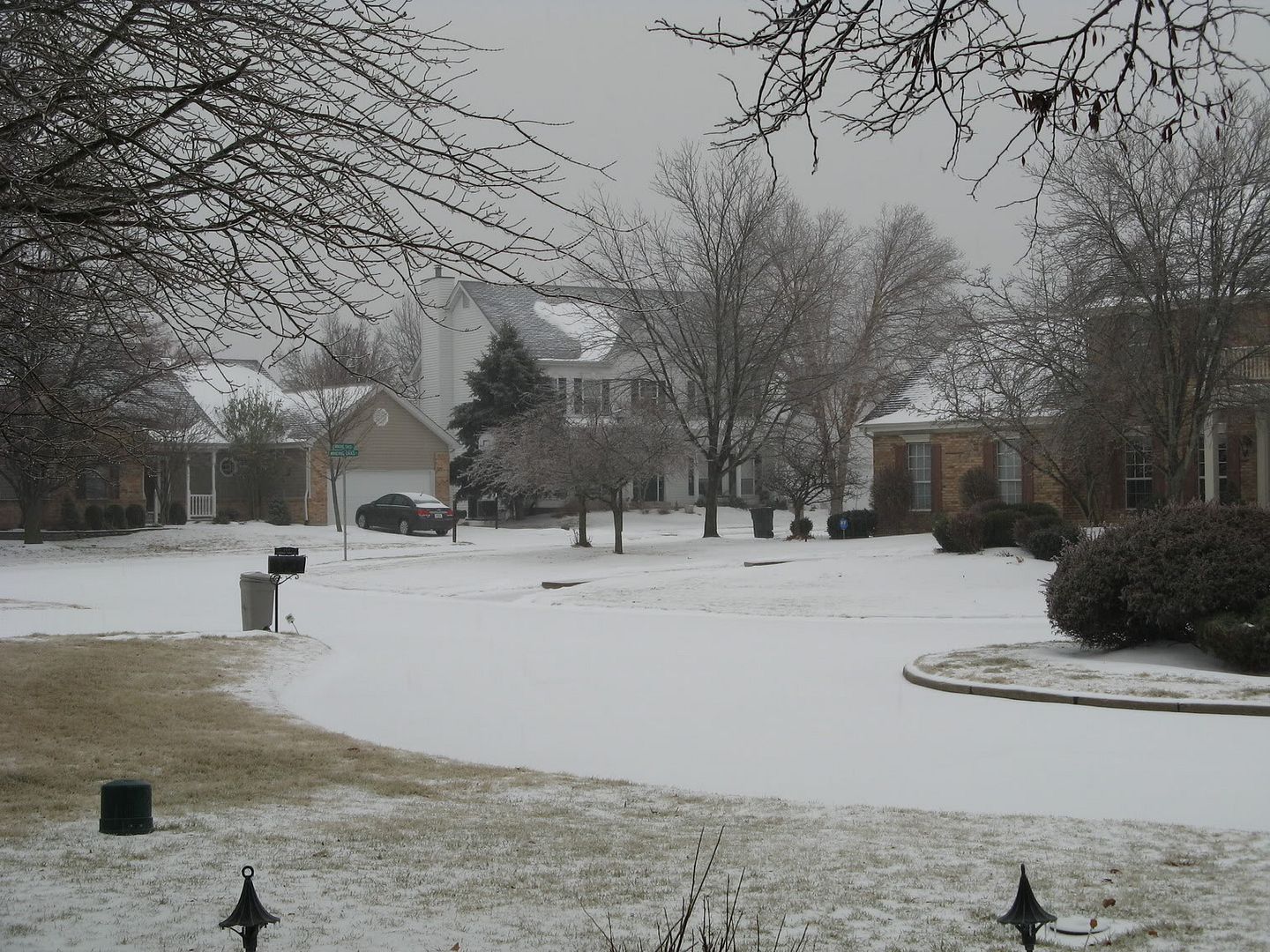 But that's ok because I'm at home in my pj's. I probably shouldn't admit to being in my pj's still, when it's noon. Let's just forget that and pretend I'm in my yoga pants.
It's been sleeting since 5am (I know,I was awake and reading in bed). So far we have 2" of sleet on the ground. yikes! That's right folks, the picture above is from my front door and that's not snow on the ground.
My company wasn't called off, but luckily my boss didn't think it was worth me being in an accident trying to get to work and I was able to stay home. No worries, I did remote into my pc and work for awhile this morning and will be checking emails for an tickets the rest of the day.
If you are stuck in this weather pattern, I hope you are all safe and warm at home! They are still anticipating my area will get 6-10" of snow today.