So tomorrow is my first triathlon of the season. It's indoor, so I'll be swimming in a pool, riding a spin bike, and running on a treadmill. It's a sprint distance. The swim is only 400 meters, the bike is 8 miles, and the run is 2.5 miles. I know I can finish all three distances without a problem. I'm not sure I can finish in the time that I want.
That is why I'm freaking out. Well, that and another reason. I looked at the results for this sprint tri from last year. I did it while I was pregnant and it was the first one I ever did. This is why I'm doing it again this year. I want to see how well I can do since I'm not going to be watching my heart rate. However I'm too competitive to stop there. I had to look up the top 5 women finishers and the top finisher for my age group. I decided my goal was to claim a top 5 finish. I decided I want to be top 3 for my age group.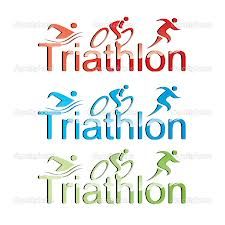 This means that I'm freaking out this week. The woman who got first in my age group also came in 2nd female over-all. There is no way I can match her swim. She did 400 meters in a little over 6 minutes. My goal was to get mine to 8 minutes. I don't think I've done that. The bike, I have no idea. It's a spin bike so I know I'll keep it on low resistance and therefore I'll be faster than using my bike outside. The run, I've got the run. My goal is 7 min miles for the run. That would beat her 8 min miles from last year. If I can match her on the bike, I have a chance of coming in first or at least coming close to it.
This means I'm freaking out because I want to hit my goal and I'm not sure I can. I know I do this for fun, but it's still intimidating, It's still nerve wrecking. I'm also dealing with some aches/pains/possibly injuries. My workouts the last several weeks have sucked. My last two long runs I've had to cut short for various reasons. So I'm going in to this triathlon knowing I can do this distance but wondering how well I can do the distance. Stay tuned for a race report next week! And please wish me luck for an awesome experience tomorrow.
I'm also going in to this triathlon knowing that it kicks off a very aggressive race season for me. A race season that doesn't end until November. This freaks me out.
I'm excited, I'm nervous, I'm crazy, I'm a runner. 'Nough said.