I recently ordered a
RoadID
for myself. The
RoadID
is geared towards athletes who aren't always able to carry identification with them when they work out. Of course, it could be used in a bunch of other situations too. I'm thinking when traveling, hiking, etc. You get the idea.
As you know, I'm a runner. I've recently had a couple of scary incidents at a local park when I've ran. One day I ran, even though something I ate the night before didn't agree with me and nothing was still in my system when I went running. I shouldn't have gone, I didn't have the energy I needed. I then got lost and instead of doing 4 miles, I did a little over 6 miles. I couldn't run the whole thing. I was weak, I could barely lift my feet. I had to walk home (the state park is behind my subdivision, and I'm able to run on a sidewalk until it connects to the park..at which point there is a path in the woods that I can take that connects to the trail I like to run). I had no way to call my husband and ask him to pick me up.
Another time, similar thing happened although I had the energy I needed, I was just lost and did a lot more mileage than I expected and was super tired.
It got to where if I was going to run at the park I would tell my husband where I was running and if I wasn't home in 2 hours to drive into the park and look for me. I've also been known to trip (a lot!) when running there since I am running trails and not paved areas. I've fallen several times and luckily wasn't hurt to the point that I couldn't run but the possibility of hitting my head on a tree or a rock is there.
So, as you can see, the
RoadId
is something I felt I needed. When I run in the warmer weather I only have on a tank top and running shorts. I don't have pockets or a way to carry a phone or wallet or ID. The
RoadID
will at least give people information about me if something happens.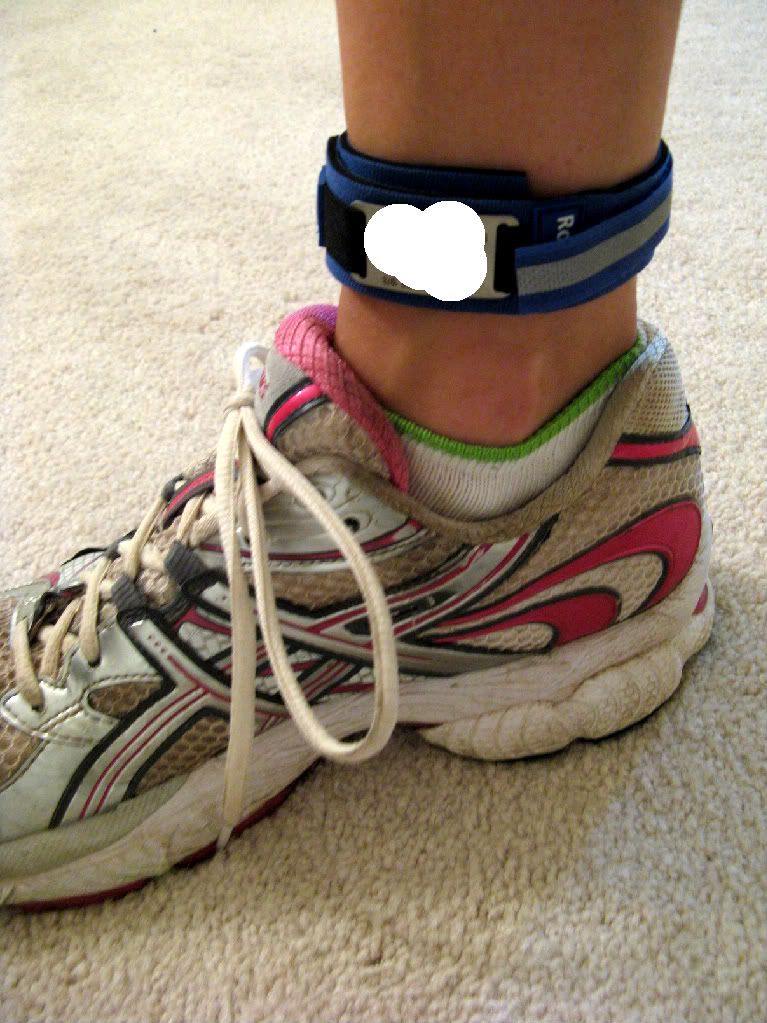 The
RoadID
comes in either a bracelet or anklet. I decided on the anklet. I'm not sure why, but it kept calling to me. You get an engraved metal piece with up to 6 lines of information. Here is what I put on it and I mostly followed what was recommended. I put my full name and year of birth on the first line. The second line has the city, state, country I live in. The third line has my husband's name, our home phone number and then HUS behind it so they know he's my husband. The 4th line has my sister's name, her cell phone number, and the SIS so they know it's my sister. (My husband doesn't have a cell phone). The 5th line has my blood type and a medical allergy I have. It's recommended that you put any medical conditions or allergies you have on. The last line I used for a mantra. I didn't have any other info that I felt needed to go on it, so I used the line I repeat over and over in my head when I run uphill. You want to know what it is don't you? Ok..here it is: reward the uphill. Simple...but so true. I hate hills.
(The white was my attempt to keep you from seeing my personal info)
I received the anklet on Friday and have only had the chance to run once since then. I wore it, in the park mentioned above, and it was great. It wasn't annoying. I could tell something was on my ankle but not to where it bothered. I have a feeling I won't even notice it in the future after I get used to wearing it. It's incredibly soft and light. I felt much more comfortable knowing that if something happened to me, emergency personal would at least know who I was and have a couple numbers to try and contact somebody.
My only concern is that when I took the anklet off, it was, um...well..rather..uh..wet. yeah..sweat. gross. It did dry, but I could see where it could get rather stinky after awhile. The good news is that you can buy replacement ankle or wrist pieces, so I can switch it out in the future. The replacement pieces are in-expensive too.
In fact, the entire thing is inexpensive. The ankle is only $20 before shipping and I think shipping was only around $2.
I do think this is the perfect thing for runners and cyclist who do run out on the roads or in the park. If you don't have a need for this but know a runner or cyclist, I think this would make an awesome gift. I know I would have been thrilled to receive one for Christmas or birthday.
I actually received an email from the company after I ordered it, and it contained a coupon code for me to share with friends. They had no idea I would review it on my blog or that I even owned a blog, so I can only assume this is something to do for everyone.
If you are interested in purchasing one, here's the coupon code:
Coupon Number: ThanksKris840176
This coupon is good for $1 off any Road ID order.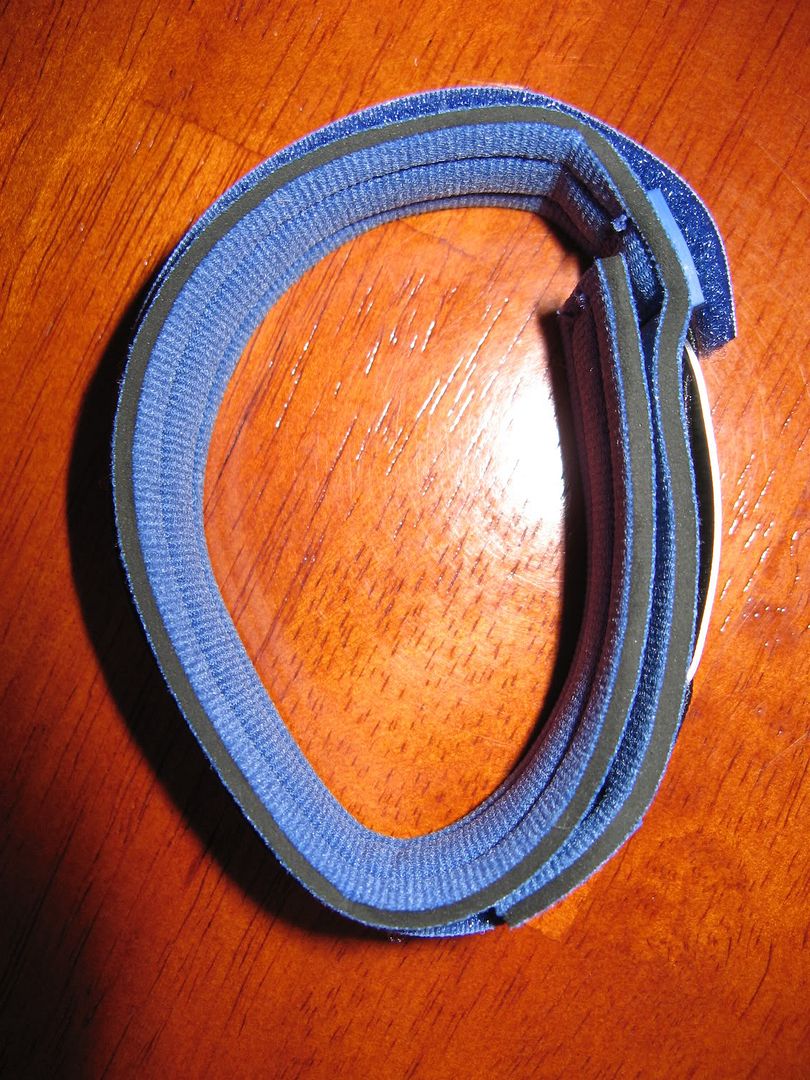 This just shows another view of the item. The size it is right now is actually about the size used for my ankle (it's super skinny). However you can see that there is a lot of material there so you can make it a lot bigger to fit a normal size ankle.
(I bought this product myself, it wasn't offered for review or for free..the company has no idea I'm putting this on my blog)