I've decided to try and start doing the "show us your life" feature on
Kelly's Korner
. This week the focus was on
Bathrooms
. You all should feel very lucky because not only will I be showing you what 2 of our bathrooms currently look like, you get the before shots too. I don't mean to sound like I'm living in some super fancy huge house by saying 2 of the bathrooms, but the couple who built the house 21 years ago also partially finished the basement and put a full bath and bedroom down there. We haven't re-done that bathroom yet and it only gets used during pool season so it's not a high priority item, therefore I don't dare show pictures of that yucky bathroom. Some of you have probably seen this pictures before, especially if you follow my other blog,
Not Enough Books
. However I think the majority of you will find these new to you and I hope you enjoy.
First stop is the hall bathroom. As you can probably tell from the before and after shots, we gutted the whole thing..from the sink and counter top to the toilet and tub. For those of you who follow me due to me eco-friendly nature, you'll be happy to note that from doing both bathrooms the only items that ended up in the dump were the flooring and pieces that couldn't be re-used. Everything else (yes..including the toilet and some of the tiles that didn't break) were either sold or given away via Craig's list.
Ok..the before pictures (please forgive me for any crappy lighting/photo's, etc):
From the gold framed mirror to the frilly blue shower curtain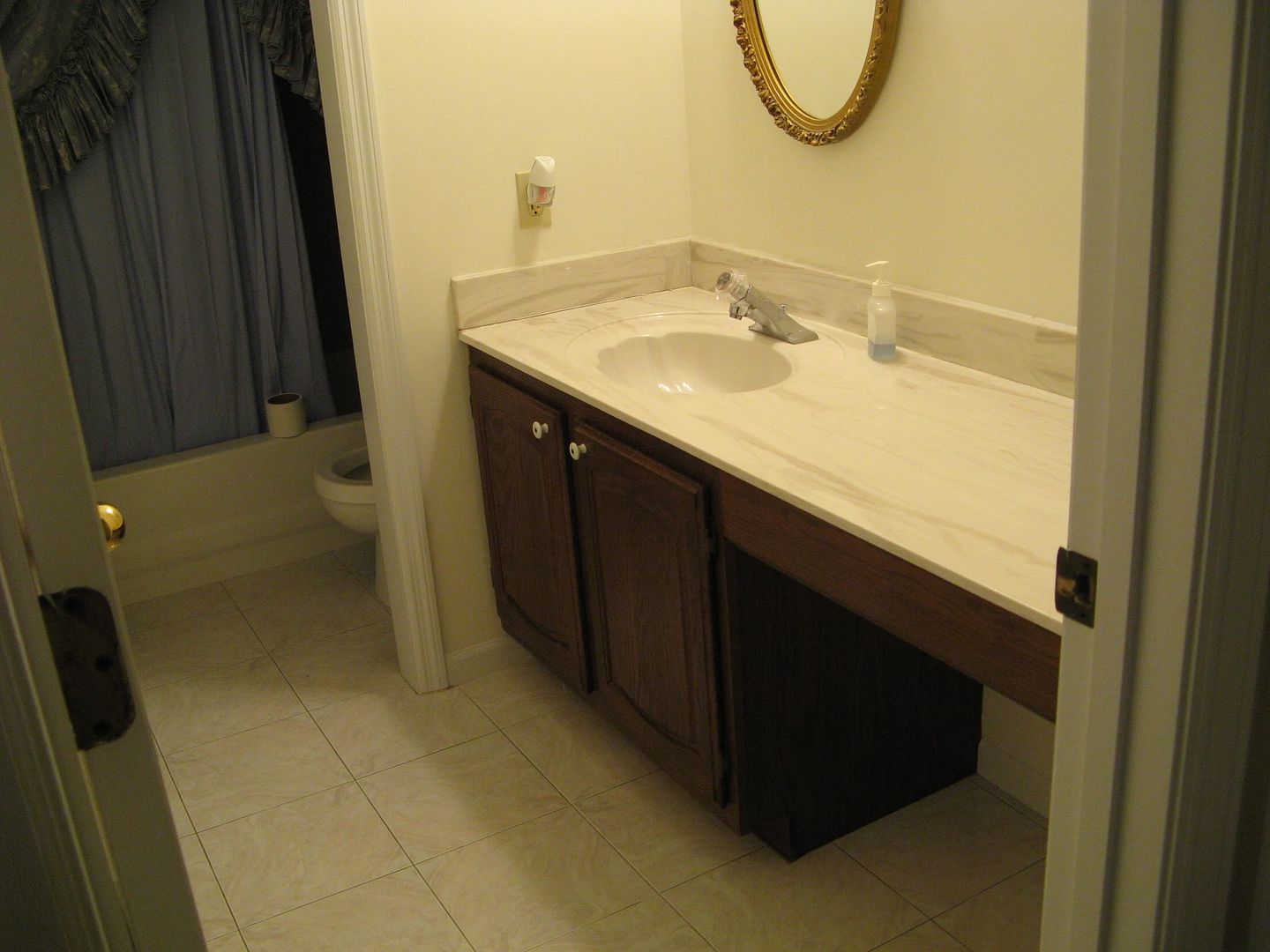 Let's not forget the gray tile in the tub area
The AFTER photo's: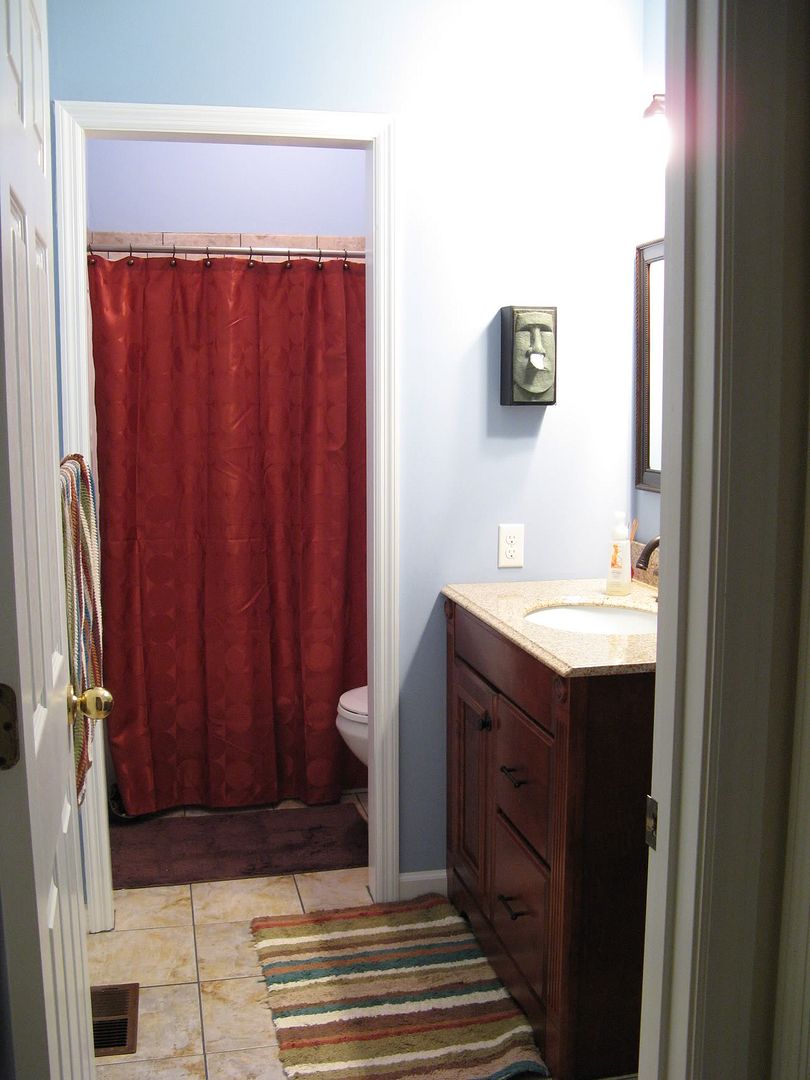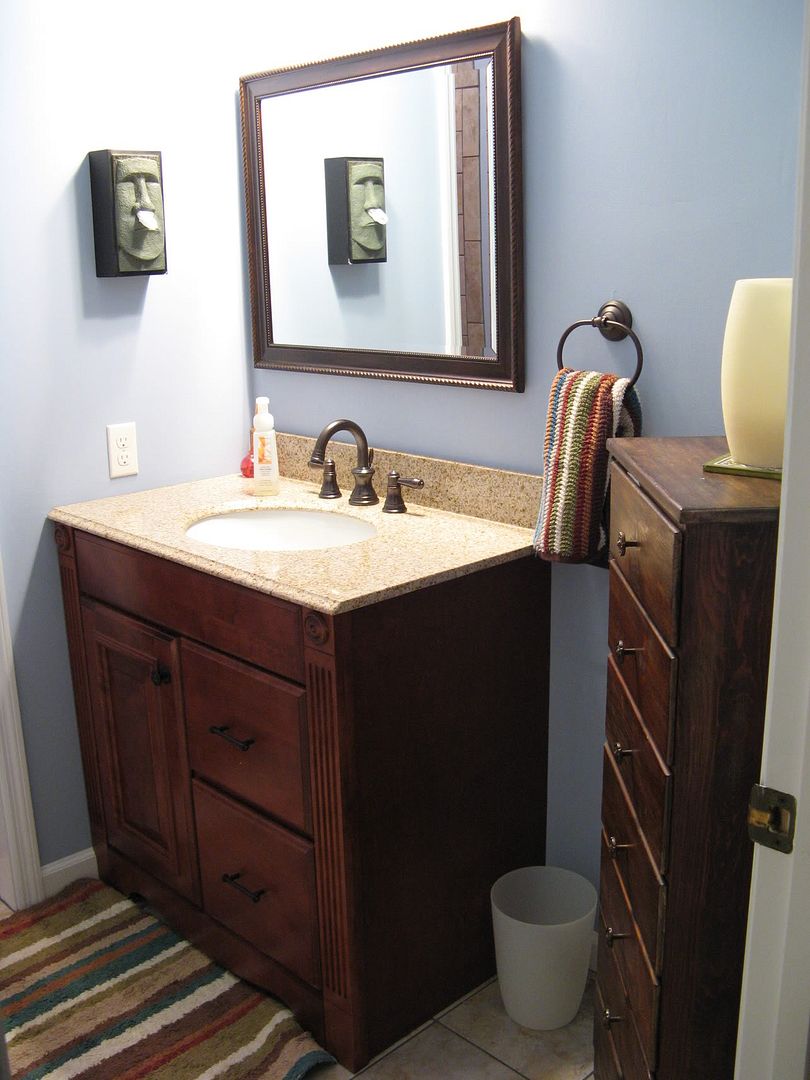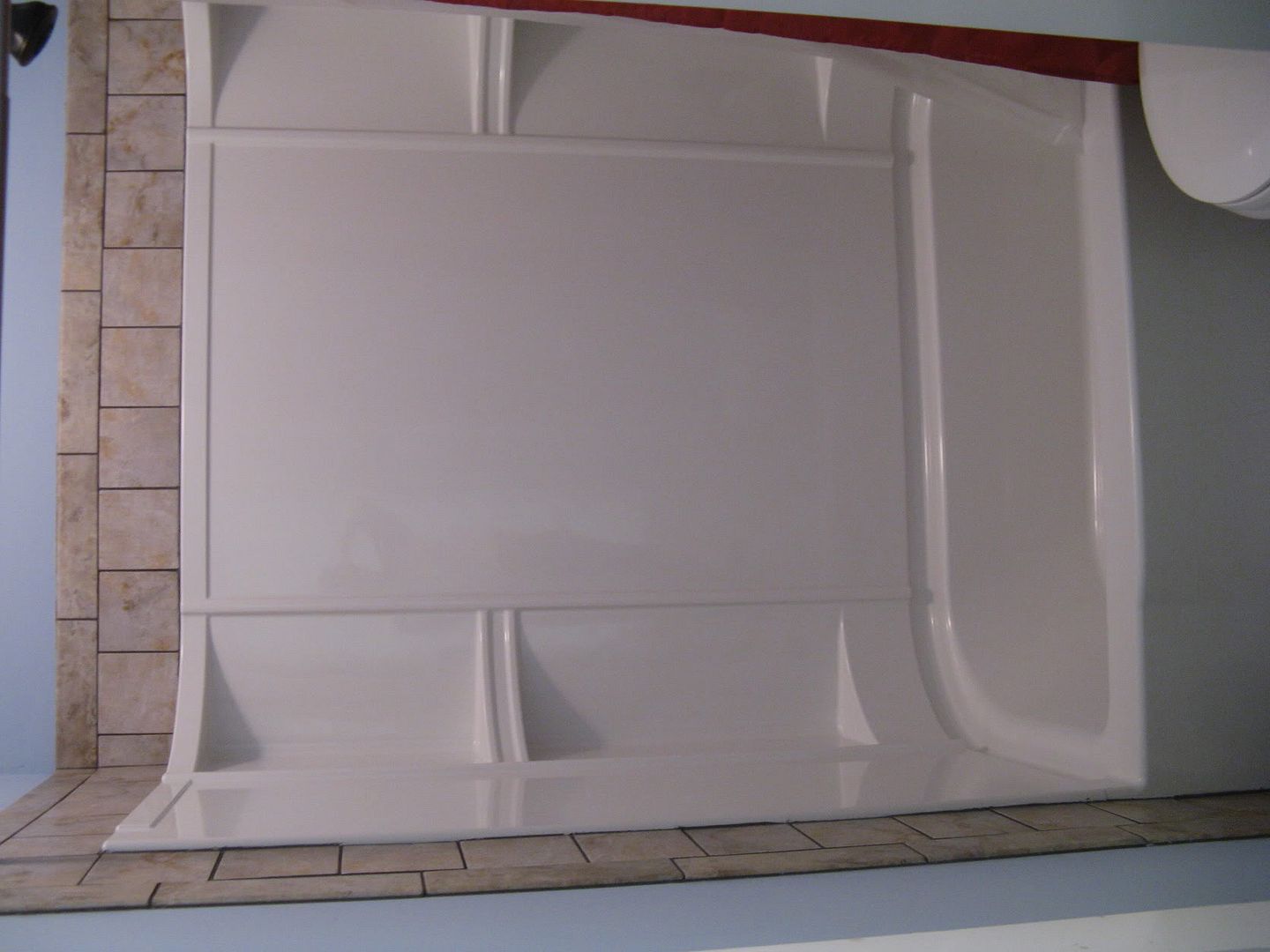 Now...the master bathroom. As you'll be able to tell from the photo's we gutted this entire bathroom as well. The only thing that remains is the tub and we even changed the plumbing on that, including the jets. This one was more labor intensive because we took down the wall between the shower and the toilet, therefore we had to move the plumbing. We also made the shower a lot bigger.
Here are the before photo's: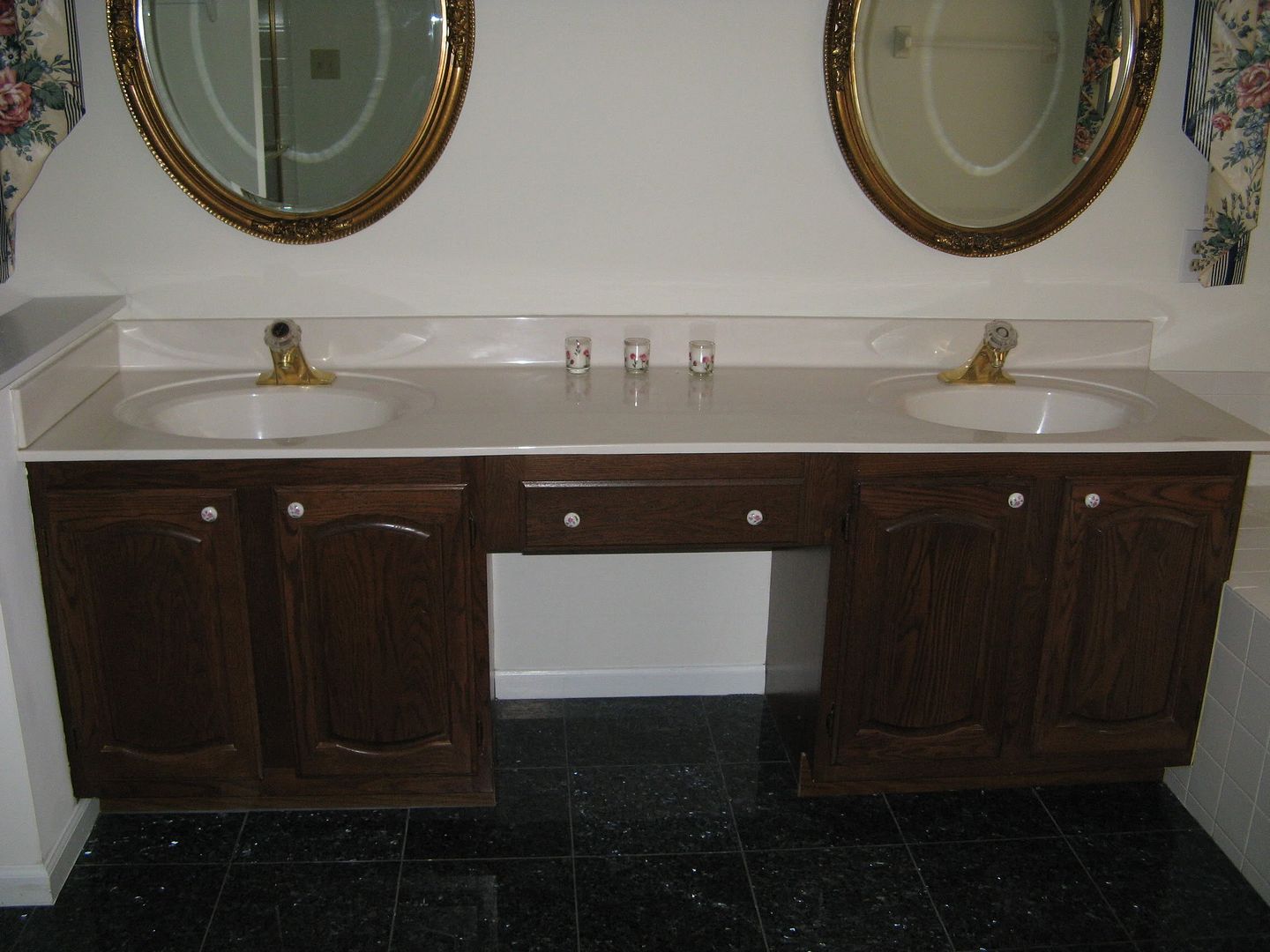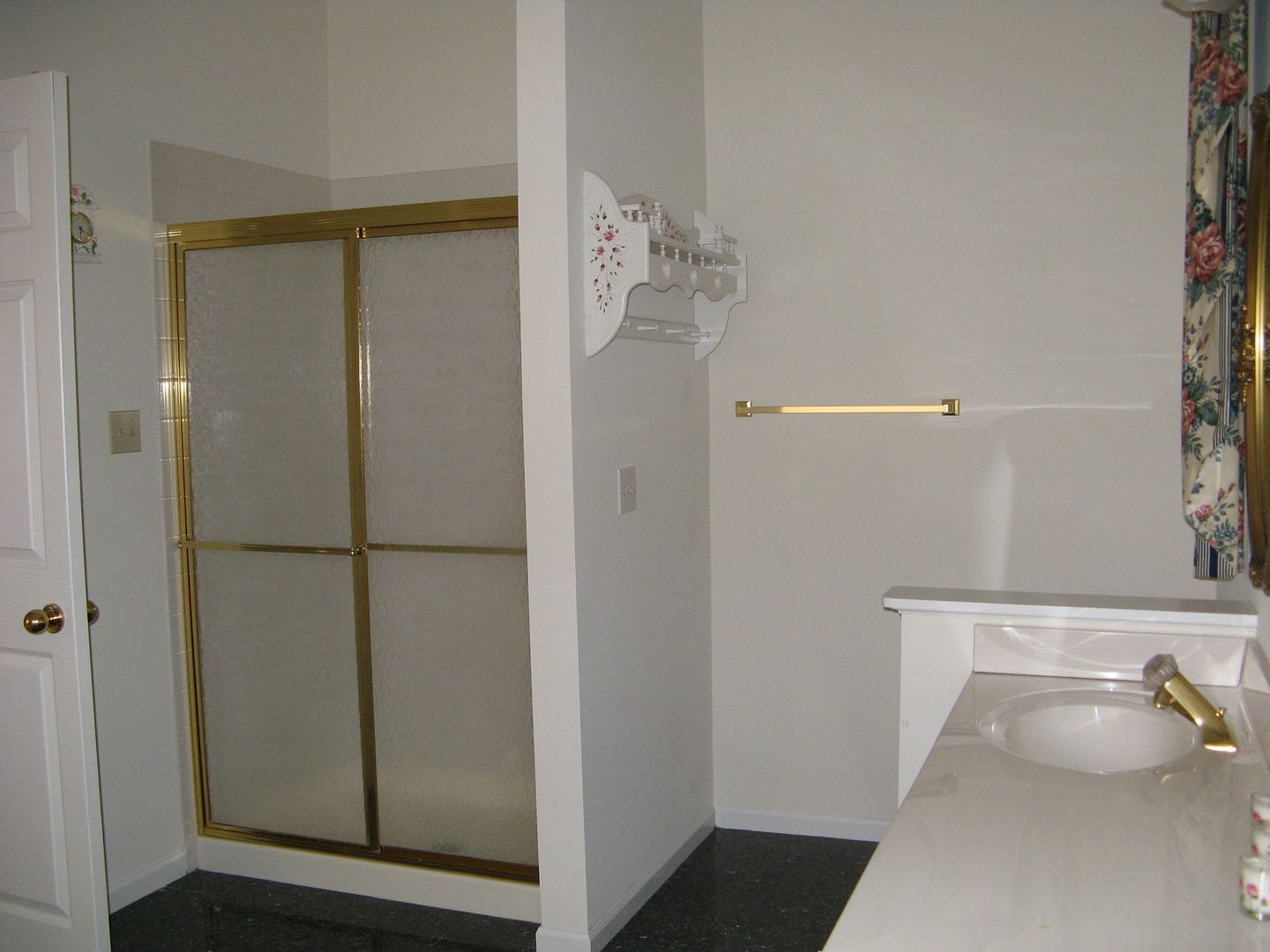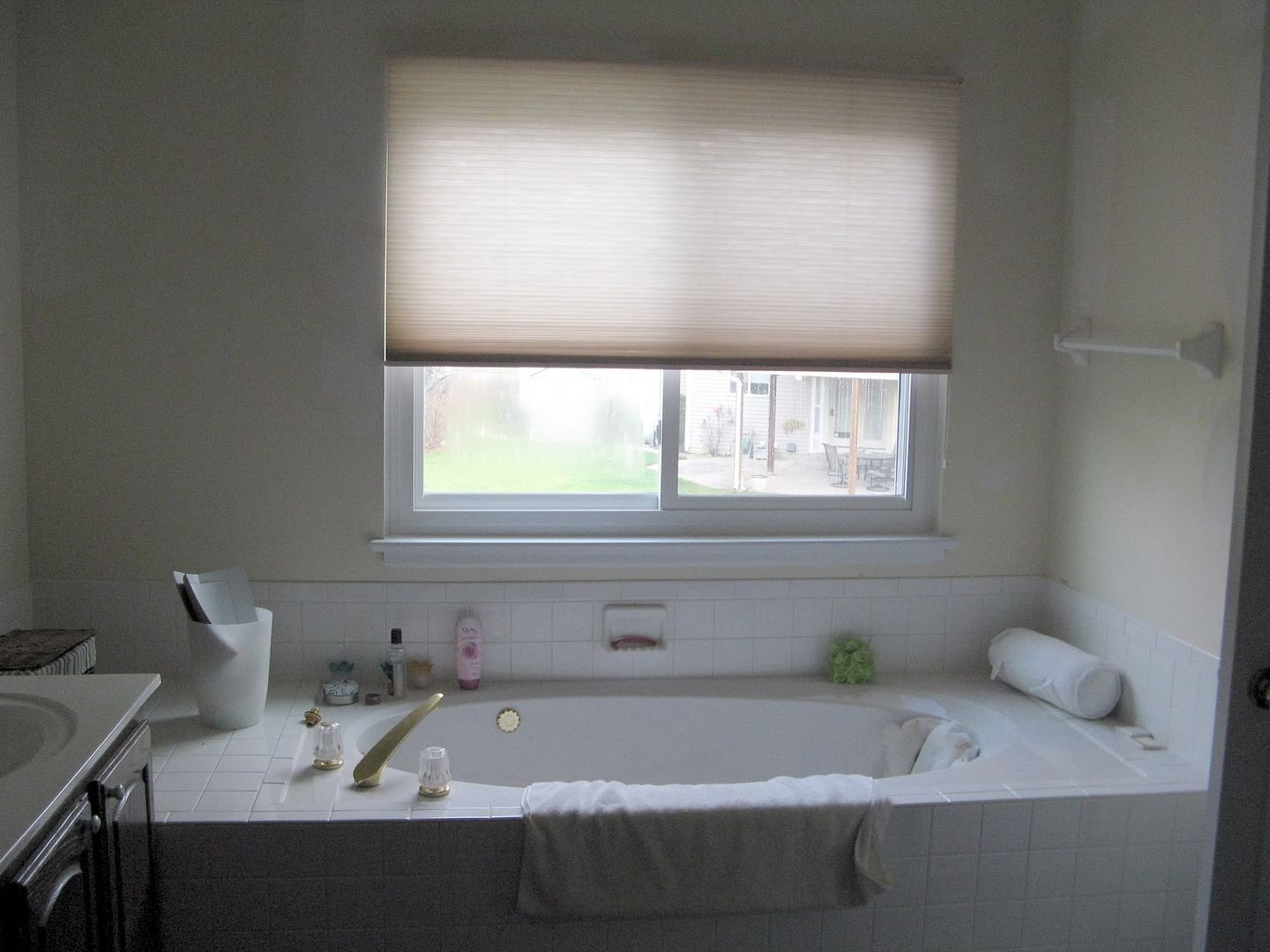 And....the AFTER photos: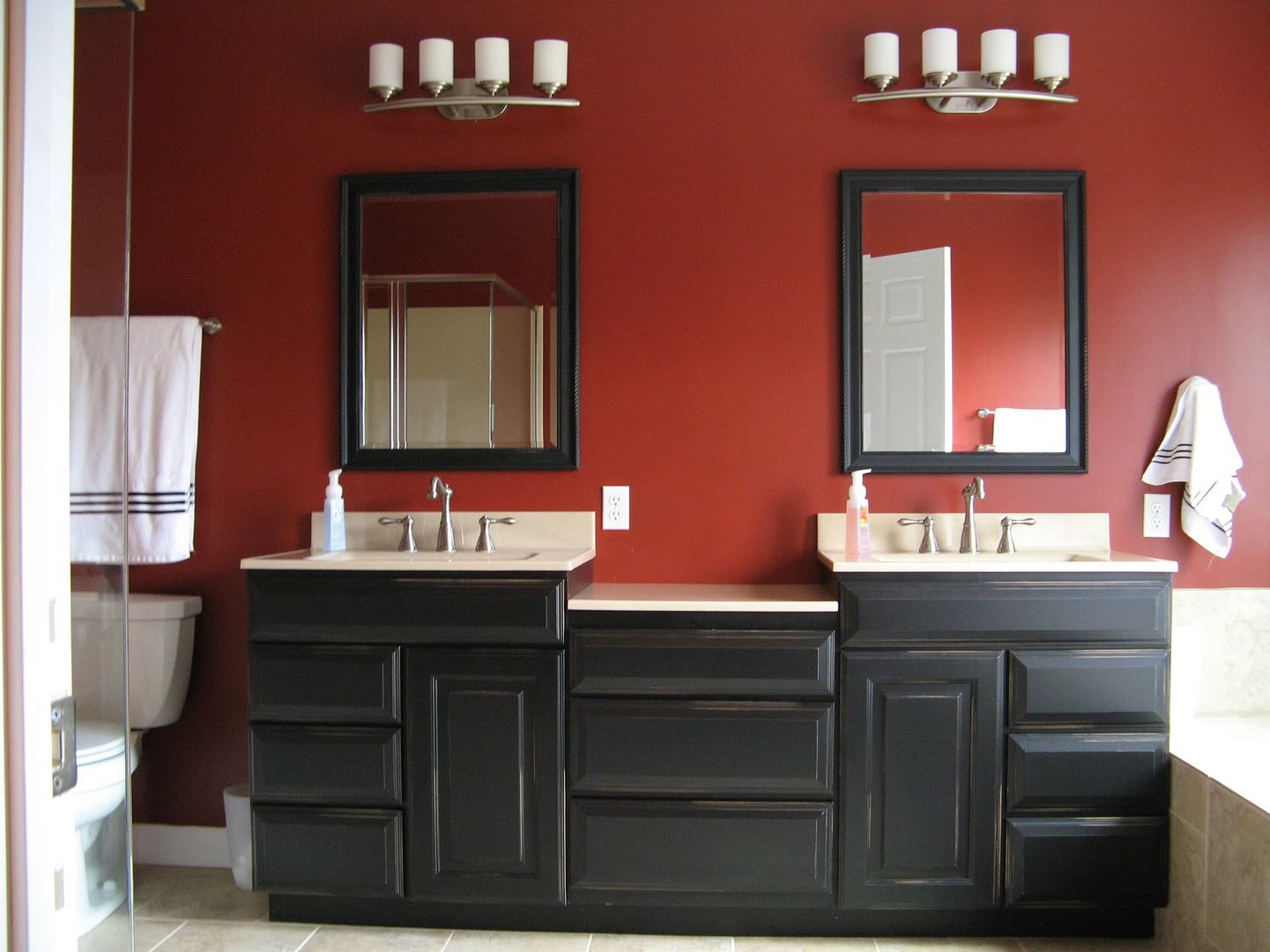 (oops..I just noticed that this picture is before we installed the handles on the cabinets, alas, I'm too lazy to go clean this bathroom and take another picture. You'll just have to trust me that it looks much better with the handles installed)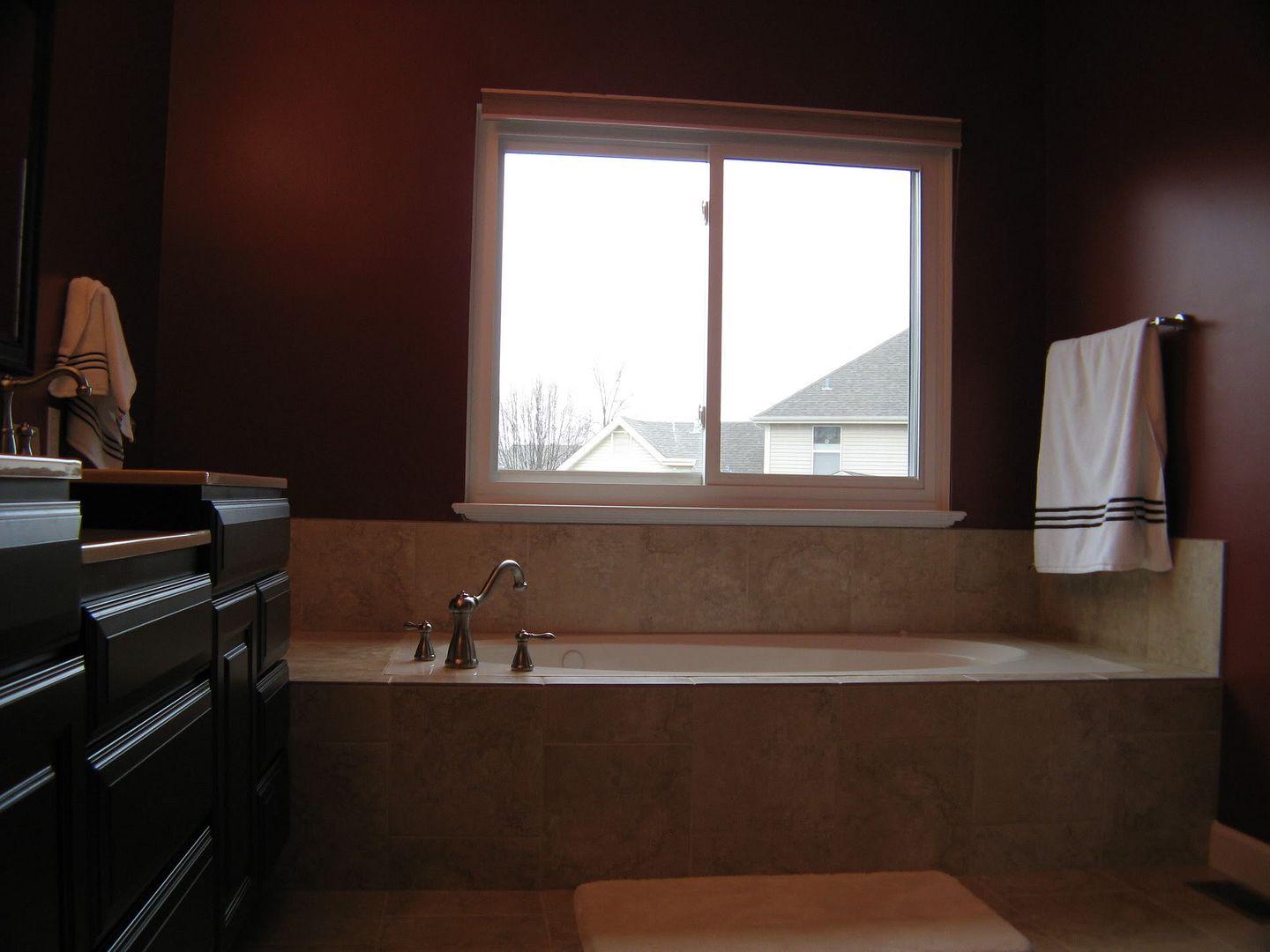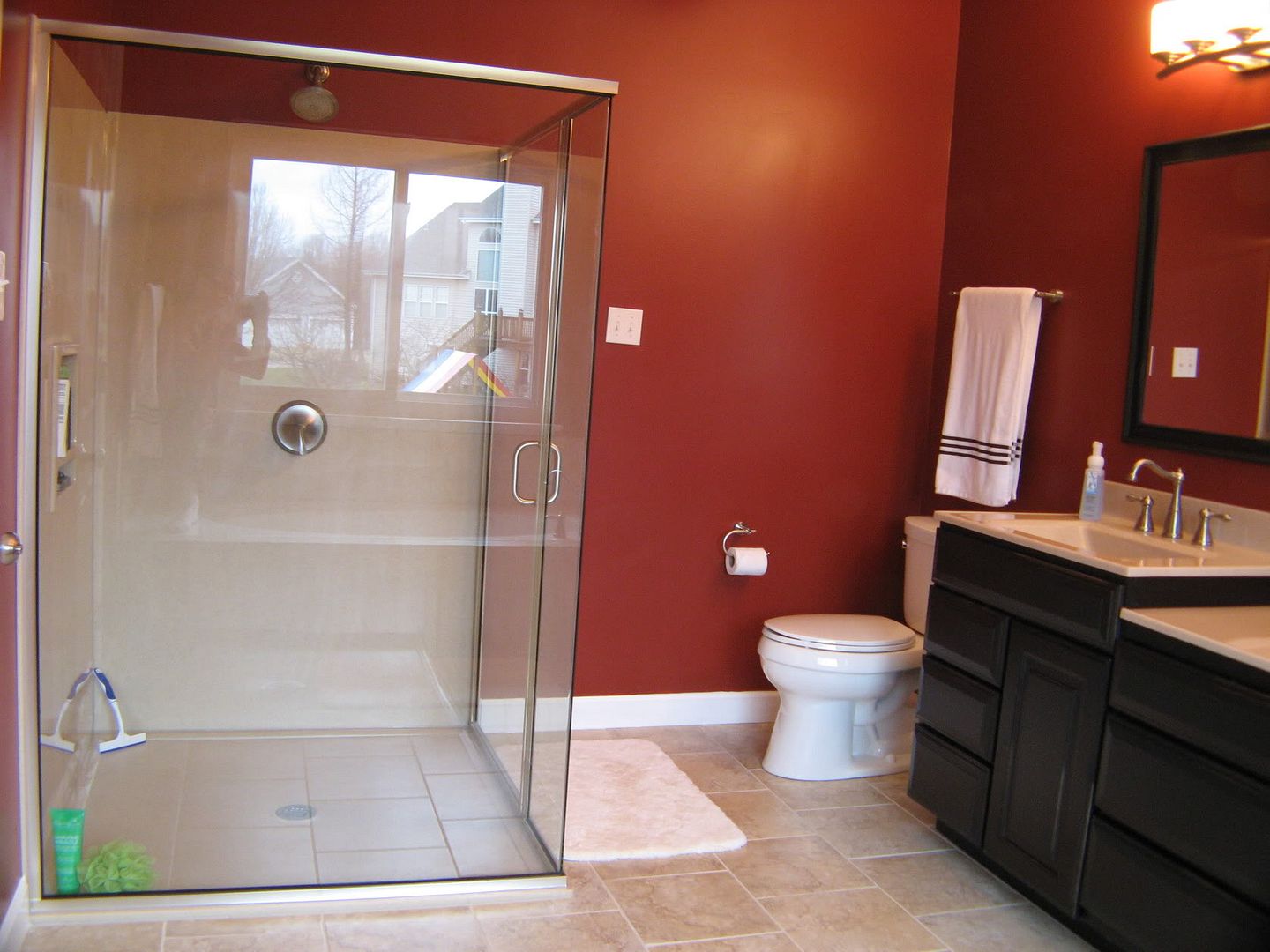 I hope you enjoyed this glimpse into my life/house. Hopefully the feature will be kitchens soon..because boy oh boy, the remodel in that room was major and it looks sooo much better that it did when we bought it (think 80's pink kitchen..yikes!).