I took some time and played around on the Practically Green site trying to see just how green I truly am. I have to admit, it was a lot of fun.
I clicked on each of the 4 actions and went through each suggestion under them and either marked it as done, added it to my plan, or marked it as not applicable.
Here's how my numbers were after taking the survey:
water - 30
energy - 79
health - 430
stuff - 460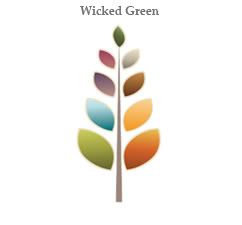 Here's how my numbers were after updating each suggestion:
water - 55
energy - 1910
health - 1215
stuff - 800

Other than my water, which is rather embarrassing, everything else really jumped up and I'm very happy about it. I went from being fairly green to being wicked green. I like the sound of that.

I have a huge list of things on the planned list. Several I'm already planning to do this Spring, such as start composting, plant veggies, etc. Others are things that I'm going to be more aware of when I'm shopping, such as buying organic cotton towels and sheets when next needed. I also have a long list of stuff on the health side I already planned to make changes with, but have to use up when I've already bought first. Such as using healthier cleaning supplies and beauty supplies.

One of the other fun things about Practically green is that you can compare yourself to your friends, if they are on the site..and yes I facebooked bout this and hope others join, and also others in your area. I'm proud to announce I'm the most green in my area. Although I suppose I have to admit I'm the only one in my are on the website. lol! You can also see over-all leaders and compare how you are doing. I'm way behind the leaders but that's ok. That just means I have a lot of things I can improve on.