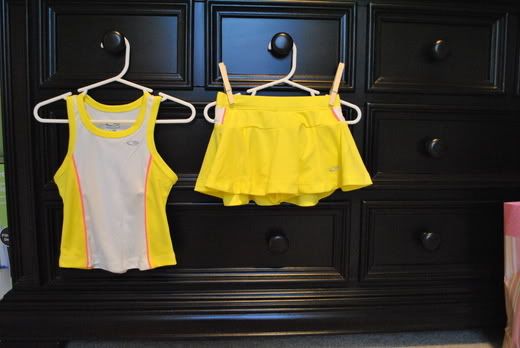 Baby girl was given her very first running outfit this past weekend! It's 12m size, so she won't be able to wear it for
a long time but it's still exciting. The outfit is so stinking cute. I'm going to try to be patient but, seriously, I can't
wait to put her in it.
More Wordless Wednesday can be found
here
.