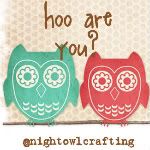 Here are this week's questions!
1. Name 5 things you are grateful for!
I think friends and family are both a given. I'm also thankful for my dog, Myla. She's such a cutie.
I'm thankful for friends who know what I'm currently going through and "feel my pain". I'm thankful that after 3.5 years I'm finally going to be getting custom bookshelves in my library, I think I've been pretty darn patient. I'm thankful that Husband and I both have jobs and spend money wisely, so that the current state of America hasn't impacted us too much. Along with this last one, I'm thankful that most of those I know and love haven't been impacted too much either.
2. What is you favorite dish at Thanksgiving dinner?
Personally, I think I must be the only person who isn't fond of traditional Thanksgiving food. Turkey? No thanks. Gravy? Never. Mashed potatoes? I liked mashed potatoes but am very picky about them, which means that I don't like most mashed potatoes. Green beans? I'll eat 'em, but don't love them. Pumpkin pie? No thanks.
3. Do you have any family traditions for Thanksgiving?
When I was in grade school, wish I knew what age we started this, but my parents and sisters and I started going to the zoo with a friend of the family. That was a long long time ago and I'm happy to report that we still do it. Now, I don't always go. Some years it's just too hard for me. Other years I've had Thanksgiving at my house and spent the morning preparing. This year, I think I'll be skipping it again. I've kinda been in a ba-humbug mood about the holidays. Once I have a kid, I'll be sure to go every year, but for now, I think I'll skip it.
4. Are you staying home or traveling for Thanksgiving?
I'm traveling in the sense that I have to go to two different houses for Thanksgiving meals, but not traveling outside of my city. We have lunch at my Grandparents and then dinner with the in-laws.
5. What else do you do on Thanksgiving day besides eat?
Well - see above for Thanksgiving traditions. Otherwise, that's about it. I'm sure Husband watched football, but that's not my thing.