I don't know what it is about this Banana bread recipe but it's awesome. It's super simple. There aren't a lot of ingredients. There are no complicated steps to it. Yet it tastes wonderful.
I've found there is also nothing like banana bread. We eat a lot of bananas in our house but if two start too look like they are getting too ripe I always get excited. Because that means I get to make banana bread soon. Lucky for me Husband doesn't really like banana bread so I get it all to myself. Unless I add chocolate chips. If I add chocolate chips he usually decides to eat some of it. I also don't cook it completely. I like the top/middle to be a tad raw still. I know, not healthy, but oh so yummy.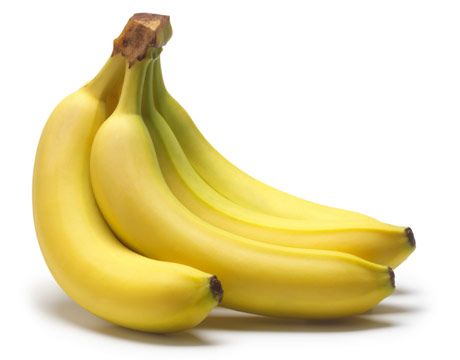 Ingredients
2 bananas (smashed)
1/3 cup butter
1/2 cup sugar
2 eggs
1 3/4 cup flour
1 tsp baking powder
1/2 tsp baking soda
1/2 tsp salt
Directions
Preheat oven to 350.
Cream sugar and butter. Mix together the flour, baking powder, baking soda, and salt. Combine flour mixture with sugar and butter mixture. Add the eggs. Add the bananas. Bake for 40-45 min.
If you are addicted to chocolate like I am, adding a package of chocolate chips after mixing in the bananas is often a great variation to this simple bread.